Wildlife conservationists get a new home in Kisoro
2 min read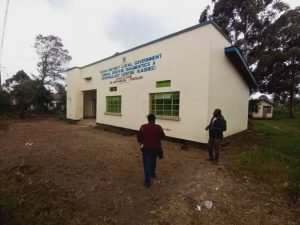 By Christopher Bendana
Kampala
Mgahinga Gorilla National Park (MGNP) has a new visitor's information office in Kisoro town, a statement from Uganda Wildlife Authority (UWA) has revealed.
The information office is housed in a five bed-room building donated by Kisoro District Local Government (KDLG).
The office is located along Kabale – Bunagana road opposite the Kisoro Central Police station, a convenient place for conservationists and tourists especially those coming for gorilla trekking in the region.
UWA said some of the offcie rooms would be occupied by July while other required minor renovations.
"For a start, two rooms which are ready for use will be occupied with the remaining three to be fully utilised in due course. The information centre will have a front-line desk with a fully equipped booking system and information materials of all the tourist attractions in the region," said Moses Turinawe, Warden Tourism MGNP.
Kisoro is a tourism town that borders Rwanda and is close to both MGNP, and the Southern Sector of Bwindi Impenetrable National Park. It is therefore a central town for tourists exploring the region for wildlife.
UWA's Spokesperson Bashir Hangi called the donation from KDLG a sign of a good relationship.
He said the acquisition of office space will ensure that visitors get as much information as possible.
"The gesture of the district to give us office space is a demonstration of our good relationship with our stakeholders and appreciation of tourism by the district leadership. A lot of useful information for the visitors will be channeled through the office enhancing their knowledge of the region," he argued. "It is hoped that these offices will give a better impression to the visitors and greatly help UWA offset the rent currently paid at the old premises."
Otherwise, the park is also working on other infrastructural developments as it prepares to receive post- COVID-19 tourists.
It is repairing attendant facilities along the hiking zones for the mountainous experience.
It has already repaired 387 meters of ladders on Mt. Sabinyo with an additional 54 meters constructed along Muhavura hiking trail to improve mountaineering experience.
To maintain the integrity of the park and protect wildlife from community settlements, 53 meters of stone wall broken during buffalo incursions in both Gisozi and Rukongi parishes have also been repaired. A total of 6 kilometres of fire line were opened in areas around Muntebe and Bisasa for the management of wildfires during the dry season. Additionally, two acres of exotics including black wattle, eucalyptus, and pine trees have been cleared in Rongi and Mutwaranko.