Let's have social scientists in our associations.
1 min read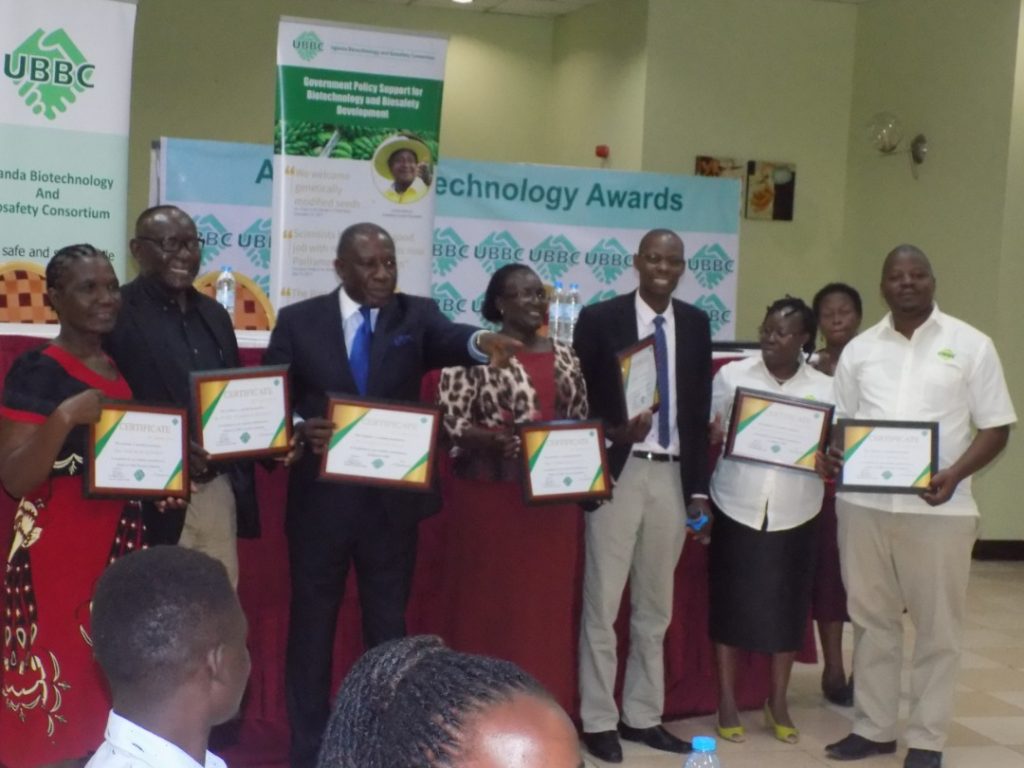 By Christopher Bendana
Kampala
Let's have social scientists in our associations.
Arthur Makara, the commissioner for Science, Technology & Innovation Advancement & Outreach at the Ministry of Science, Technology and Innovation has advised science associations to include social scientists in their associations.
He said unlike the pure science, social scientists can have the advantages of understanding people better.
"They will link us to the community," he said last week at the function to welcome the new executive committee of the Uganda Biotechnology & Biosafety Consortium (UBBC) at Imperial Royale Hotel in Kampala.
The new members include Dr. Peter Wasswa, a lecturer at Makerere University who was elected Chairperson, Consolata Acayo from the Ministry of Agriculture was elected vice chairperson. The treasurer is Ismail Ssenkungu from the Pharmaceutical Society of Uganda.
Other members are Ronald Jaggwe – representing Uganda National Council for Science & Technology, Deborah Wendiro, Peter Wamboga, Michael Ssali, Joel Ssendi, and James Ocure. The members help UBBC perform its role.
Outgoing members were awarded with certificates for their outstanding contribution to UBBC.
UBBC has for some time taken the mantle of explaining the role of biotechnology in improving livelihoods to stakeholders.  The stakeholders include businessmen, farmers, scientists, academics and policy makers.
Is there a way you would have liked us report this story different?