Africa biennial biosciences communication conference held
2 min read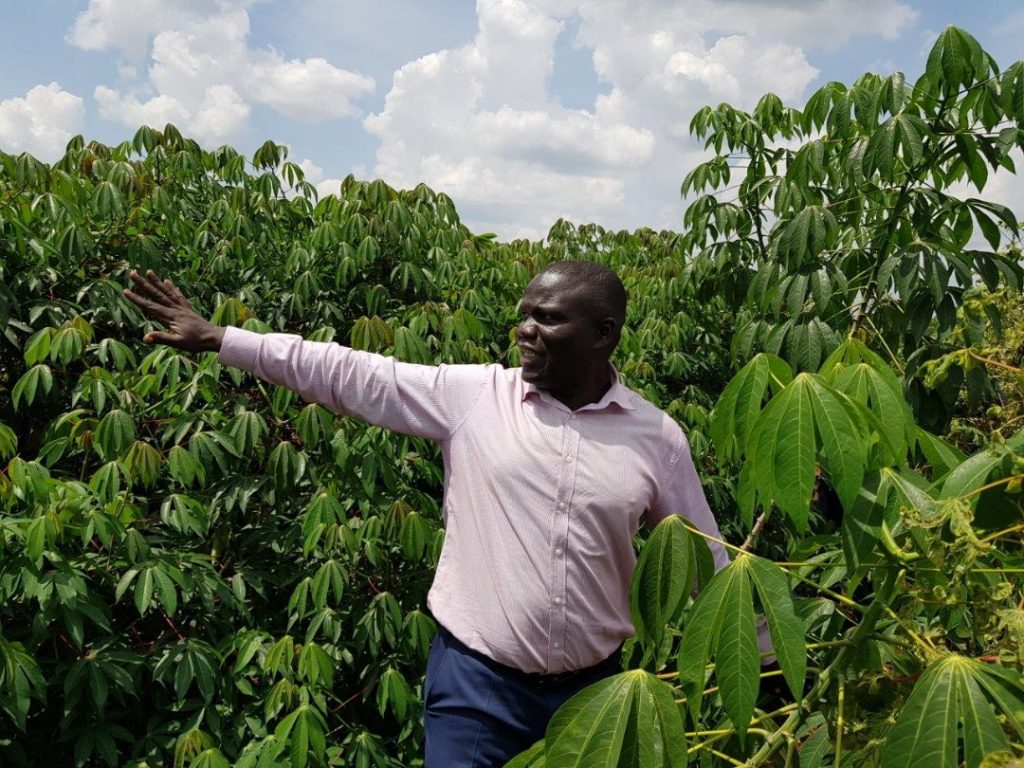 By Christopher Bendana
Kampala
The Africa Biennial Biosciences Communication Symposium (ABBC) began in style Monday with all five Africa countries participating together virtually, but also hosting in-person home meetings.
Participating countries are Uganda, Kenya, Ethiopia, Malawi, Nigeria, and Ghana.  Malawi, Nigeria and Ethiopia, and Eswatini have already commercialized Bt cotton. Kenya has an environmental releases permit for Bt cotton, maize, and cassava, while Uganda and Ghana are at the confined field trial phase.
Opening the symposium Dr. Aggrey Ambali, the Head, Science, Technology, and Innovation at the New Partnership for Africa Development (NEPAD), an African Union Initiative, emphasized the role of biotechnology in the economic development of the continent as envisaged in the African Union plans.
Dr. Margaret Karembu, the Director at International Service for the Acquisition of Agri-Biotech Applications (ISAAA) AfriCenter based in Nairobi, Kenya said it was time to celebrate the gains in the adoption of biotech crops. The countries that have adopted and commercialized biotech crops have risen from three in 2018 to seven now. Previously, the countries were only South Africa, Sudan, and Burkina Faso. Currently, they are South Africa, Eswatini, Malawi, Sudan, Nigeria, Kenya, and Egypt.
Presenting a paper entitled "Past, Present and Future prospects of Biotechnology in Africa", Jennifer Thomson, Emeritus Professor of molecular biology at the University of Cape Town, South Africa decried anti-GM lobbyists who have inadvertently pushed up the cost of regulation with their misinformation and disinformation about the technology.
"Communication must address fear, but also engage, "she said.
Biotechnologists across the continent complain of unfounded dissemination of anti-GM science. The common myth around is that GM crops can't be replanted minus explaining the seed system of different plants.  The other common peddled myth is that GM crops cause cancer, without scientific evidence.
Dr. Mahaletchumy Arujanan, the ISAAA Global Coordinator highlighted the role of biotechnology in addressing the multiple challenges affecting crops from pests and diseases to the challenges of climate change including prolonged droughts and flooding.
"There are no vaccines for crops.  We can only give them resistance," she explained.
The symposium held under the theme, 'Accelerating Africa's Biotech Tipping Point: Taking Stock and Celebrating the Gains will run from Monday, 20 September through Friday, 24 September 2021.
Topics to be discussed include the politics of GMOs, their impact on livelihoods, genomic editing tools, regulations, and opportunities.
The biennial biotechnology communication symposium is an initiative of  ISAAA.