Outgoing Japanese ambassador bid farewell to Prof Omaswa.
1 min read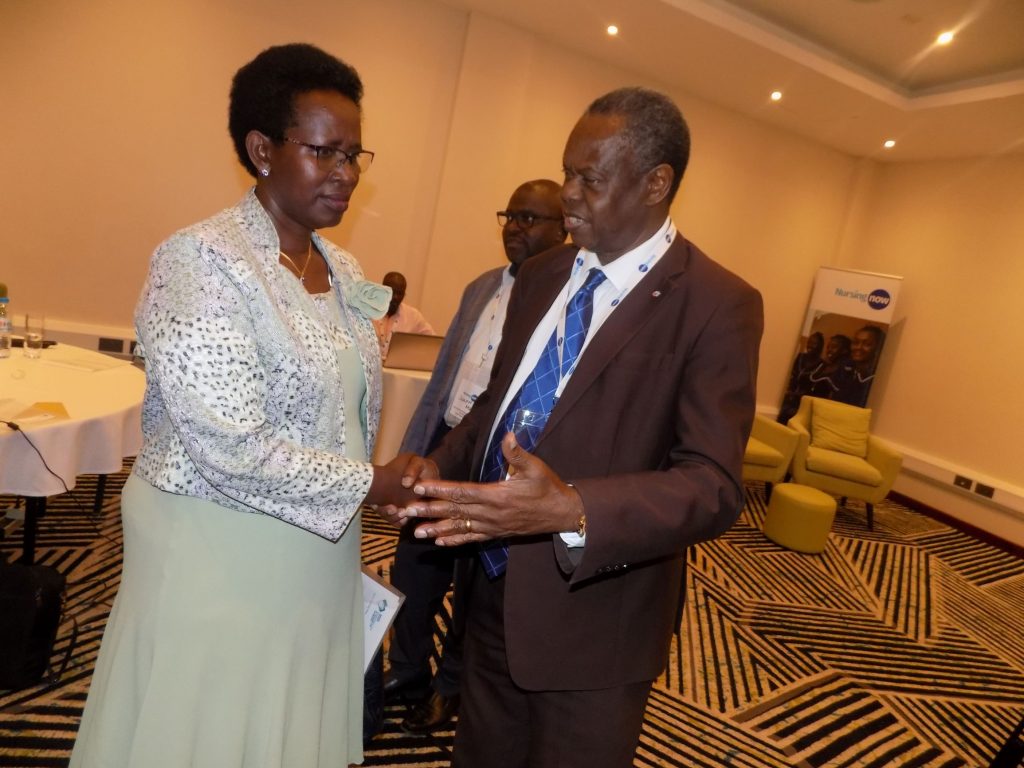 By Christopher Bendana
Kampala
The outgoing Japanese ambassador Kazuaki Kameda has asked Prof Francis Omaswa to advise Japanese companies coming to Uganda especially those in the health sector.
This was at African Centre for Global Health & Social Transformation (ACHEST) office in Kololo, Kampala on Thursday as the ambassador bid farewell to Omaswa after his four- year tenure in Uganda
Omaswa, the executive director, ACHEST praised the ambassador and the Japanese people for the support they have given to the Ugandan people.
He also thanked the ambassador and the Japanese people for the Noguchi Africa Prize Award, awarded for excellence in medical services to Africa.  He is one of the three Africans to have been awarded the coveted award.
Omaswa said he was working on a collaboration program for medical students between Japan and Uganda.
The Japanese government through its international agency, the Japanese International Cooperation Agency (JICA) has been funding the renovation of referral hospitals across the country